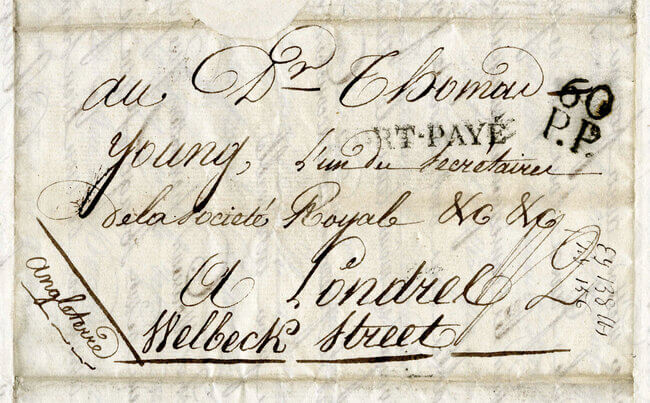 Epsilon is a virtual space designed to recreate the complex overlapping correspondence networks that shaped nineteenth-century science. Vast numbers of letters survive in archives, libraries, and private collections around the world. Epsilon links letter texts and/or metadata from multiple sources for cross-searching and analysis, allowing researchers to track ideas and objects across traditionally separate datasets, and to trace historical actors who appear in multiple correspondences but who may not otherwise figure strongly in the historical record. Epsilon offers an environment in which to preserve in digital format sets of correspondence otherwise only available in print, to host born-digital records, or link to externally hosted online editions.
We currently have metadata (and in many cases transcripts) for nearly 45,000 letters. The sets of correspondence already in Epsilon are:
André-Marie Ampère
Charles Darwin
Michael Faraday
John Henslow
Sir John Herschel
Joseph Dalton Hooker
Ferdinand von Mueller
John Tyndall
There is searchable metadata for every letter in Epsilon: at the very least there will be correspondent names, dates, and an item location. For many letters there is also searchable letter texts and keywords. It is possible to search both within and across collections, and to browse the full set of correspondence.
To add material to Epsilon:
We are always looking for more sets of correspondence to introduce to Epsilon. If you're interested in being involved in Epsilon, please email us at epsilon@lib.cam.ac.uk.
We consider taking any set of metadata or transcriptions that fall broadly within the nineteenth century and are concerned with anything that might have been considered science. Letters do not need to be in English! We are keen to expand Epsilon's global spread. We can offer ongoing projects different levels of controlled access to material that's supplied to us. We can take material in a variety of formats, which we will convert into TEI P5 to be indexed for Epsilon (the content owner is then welcome to the TEI version of their material). What we require from a contributor is structured data from which we can extract sender, recipient, and date at item level.
Who we are:
Epsilon is run and funded by the Darwin Correspondence Project and Cambridge University Library. It has been developed in collaboration with Cambridge Digital Library, the Royal Institution, and the Royal Society. Our partners are:
La correspondance d'André-Marie Ampère
The Correspondence of Michael Faraday
The John Stevens Henslow Project
The Joseph Dalton Hooker Correspondence Project at Kew
Ferdinand von Mueller Correspondence
The Correspondence of John Tyndall
The Royal Institution
The Royal Society of London